Time to read: 3 minutes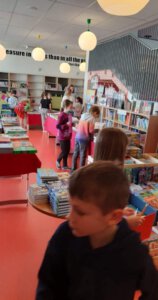 "Book month lets you read and gives you time to browse books in the library and the bookfair." (Eliška Havliková, 7th Grade).
Every year, Magic Hill celebrates international book month in March. This celebration is both in English and in Czech and is incorporated into the daily schedule of the students. This year the children were instructed to drop everything and read a book of their choice in class for 5 minutes a day. They were also able to attend book-themed performances and the month culminated in the much-anticipated English Book Fair.
Though book month has always been important throughout generations, it has become essential for students to have the time to depart from their troubling present times. Not only do  books allow children to expand their knowledge and vocabulary, but they also work their imagination in a way that no other technology can. Though students may sometimes react to book month with some hesitation at first, by the end of the month they reach the conclusion that reading is actually fun and fundamental – A fact that can always be seen during the book fair.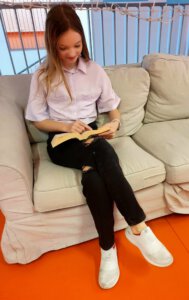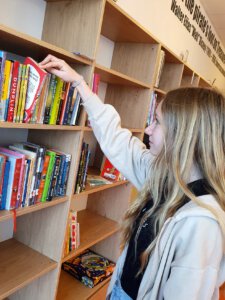 The book fair has consistently been one of the favourite Magic Hill events for both students and adults alike. This year, the book fair boasted many publishing companies, which meant that there were more available books for more age groups. Anna Františka Rosolová from 7th grade had the following to say: "It was well organized for all ages, everyone found something." Anna was very right in her statement as this year there was a large selection of Young Adult fiction and non-fiction books as well as the usual younger audience ones. As a result, most of the children from all grades were able to leave with a handful of new English books.
As per tradition, when a certain number of books are sold, the school receives a number of books for its library. After this book fair, we managed to add over 20,000 kč worth of books. Make sure to stop by and look at our new selection of books as we have also begun to expand and now are starting a parent and former student section.