Time for reading: 4 minutes
During the summer holiday, when students are out of school often, the concern shifts to retaining English skills and knowledge developed in the previous year. This can seem like a big task to undertake, especially with younger learners. There are many holidays, vacations, and everyone generally wanting to be outdoors to enjoy the nice weather, especially after the year we just had. Here is a list of a few ideas on how to keep your student involved with their progress in English during the summer months.
Most likely, your town or city has a bookstore the carries materials in English; for those in upper school, you can also find books for Spanish or German. If you can travel to Prague, I recommend Globe Bookstore, Shakespeare and Friends, and Luxor. There you can find a wide selection of authentic texts, graded readers, and activity books. Those in lower school can continue to use Raz Kids as it has a wide range of books and activities. Whenever you are reading, underline any new vocabulary and find new ways to write sentences using the vocabulary (poems, jokes, comics, etc.).
2) Vocabulary Practice
As mentioned above, keeping a vocabulary list, flashcards, or a notebook, as I recommend to my students, is key. It is a quick reference and an easy way to create revision games to play while you are on family trips. You can organize the vocabulary based on topic and even practice related terms (e.g., beach, camping, or various sports-themed words) before going somewhere.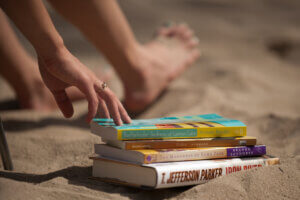 3) Cook a Meal Together
As someone who spent most of last year looking online for videos of new recipes to try, cooking a meal is a great way to practice your language skills. Learning new vocabulary and following detailed instructions are other ways to keep students practising skills needed for school. Also, don't forget when you finish the reward of delicious food!
4) Use Language Learning Applications
One big concern over the summer is limiting screen time. However, many language apps are available for students to continue learning. Some are specifically focused on students preparing for Cambridge Exams which will be taking place next year in the fall and the spring. Others such as DuoLingo allow you to practice more than one language at a time; in addition, there is Qué Onda for Spanish and Wie Geht's for German. Some of these could be the perfect solution for entertaining students on a long drive to your summer destination.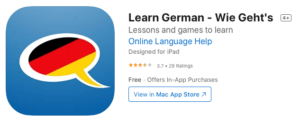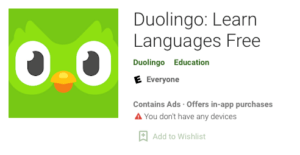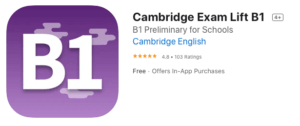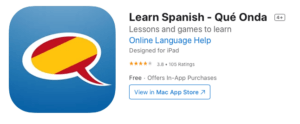 5) Experience Culture
When on holiday, try going on guided tours with a guide who speaks the language you want to practice. It allows you the opportunity to speak with people who are native speakers of the language. The same goes for concerts, theatre and museums! It is an easy way to immerse yourself in the language while continuing with holiday or summer educational activities. Many museums offer virtual tours as well, including the Smithsonian, The Dali Museum, and NASA. Afterwards, have your students practice writing or speaking about their experiences.
6) Summer Activities
Sign up for sports activities, theatre workshops, book clubs, and summer camps in English. There has been a great interest in the Magic Hill camps offered at the farm and all spaces are full, but if your student is interested in theatre this summer, Azyzah Theatre Is offering summer camps for students 7-12 years old in Prague with many English activities planned. (Link posted below.) Lastly, many language schools offer intensive summer programs that go for a shorter period for more concentrated learning.
Most importantly, have a happy summer vacation students and family. Everyone has worked very hard in the past few months, and now we have moved past those hardships, so it is time to have a well-deserved vacation. So, have a wonderful summer with your family and friends, and maybe try one or two things on the list above!
https://www.facebook.com/Azyzah.Theatre/photos/