Time for reading : 3 minutes
Author : Kat Wilkins
Project must be creative, full of activities, visible and connected with real life – Our Christmas around the World met these criteria
Christmas around the world is a relatively new tradition at Magic Hill, and it is one of the favorites for both students and teachers alike. I was lucky enough to be part of the English workshop that brainstormed and created this wonderful day in December. As a school we embrace other cultures and encourage our students to learn about other parts of the world.
We strive to broaden our collective view about how other parts of the world celebrate Christmas or winter holidays. We research, discuss, and choose our favorite chosen country traditions, activities, food, and songs. The students are an active part of deciding what will be included during the day.
On the day, we travel around the school and visit the other 'Christmases' and learn about their traditions, foods and games. It's a wonderful multi-cultural event that helps the students understand how other parts of the world celebrate winter holidays and traditions.
Feedback:

Tereza, 4.B : "I think it's nice to make gingerbread houses on Christmas in USA"

Patrik, 4.B : "I think it's nice to leave Santa cookies and milk in USA"

Kristian, 6th grade: "I learned from 9th grade that in Venezula they close roads and skate in the streets from DEC 16th to 24th"

Tomáš, 7th. : "We learned how to say Merry Christmas "Meri Kirihimete." in Maori, the native language of New Zealand"
5th grade Making Icelandic leaf ornaments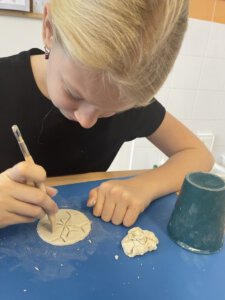 2nd grade The Swedish tradition of singing St. Lucia by candlelight.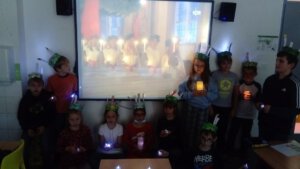 3rd grade Celebrated French Christmas by making Pepe Noel masks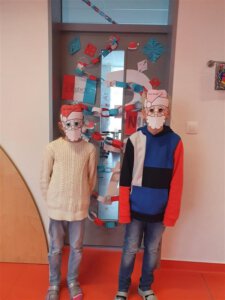 4th grade Shared the American tradition of making gingerbread houses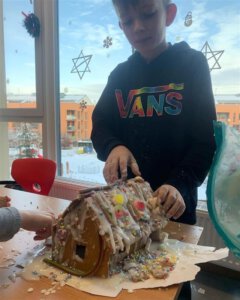 6th grade Celebrated Canadian Christmas by playing board games and wearing red and white.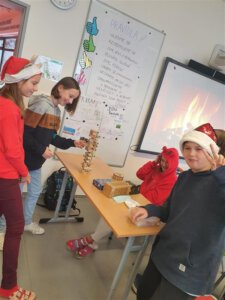 7th grade Made New Zealand Christmas flowers to decorate their tree.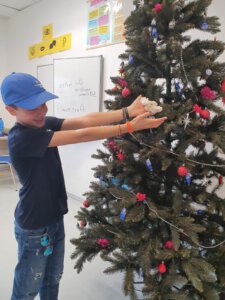 8th grade Celebrated German Christmas by make paper pickles to write New Year's wishes on.