Why join our pre-school?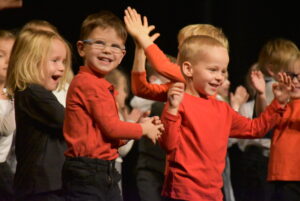 We accept children from the age of 2.5; we do not require any special skills from our new students, nor do they have to be completely independent. The only requirement is the ability to spend the day at our pre-school without their guardians, but with the careful assistance of our teachers. We are in close contact with parents during the entry process in our pre-school and we try to prepare them for the possible issues linked to their child´s attendance in a pre-school. During the adaptation process, we offer a unique and individual approach towards the new students, especially those of a younger age.
If you think that your child is starting to gain some basic independence, needs some systematic leadership, lacks a close relationship with other children, or if you put emphasis on quality pre-school education, need to return to your employment, want your child to spend their day well or you simply seek a quality and trusted pre-school, please do not hesitate to contact our teachers.
For those interested in attending our school, we offer a free 3-day trial period, during which you can see how our school works. We are looking forward to welcoming you to our pre-school – you can schedule a meeting in the Contact section.